Best Tree Crown Reduction
Tree crowning is the practice of removing sections of tree branches to improve the health and growth of the tree. This process is commonly used by experienced tree surgeons, as it requires a high level of skill and knowledge to be carried out correctly. We have vast experience with working on tree crowns.
There are several reasons why tree crowning may be necessary for a particular tree. For example, if a tree's crown has become too large or dense, it can prevent sunlight from reaching lower branches and leaves, jeopardizing their health and growth. By removing select branches from the upper part of the tree's crown, you can effectively reduce its size and allow more light to penetrate deeper into the foliage.
Another reason tree crowning may be necessary is to help prevent damage to nearby buildings, power lines, and other structures. Large branches growing too close to these structures may pose a safety hazard or interfere with their normal functioning. By removing select branches, you can prevent damage from occurring and keep your trees healthy and thriving.
If you are considering having tree crowning performed on one of your trees, it is essential to work with a qualified and experienced tree surgeon like ourselves. We are skilled professionals and will be able to assess the health of your tree and determine which branches need to be removed in order to achieve the desired outcome. We will also be able to provide you with expert advice on how best to care for your trees moving forward so that they can continue growing and thriving for many years to come.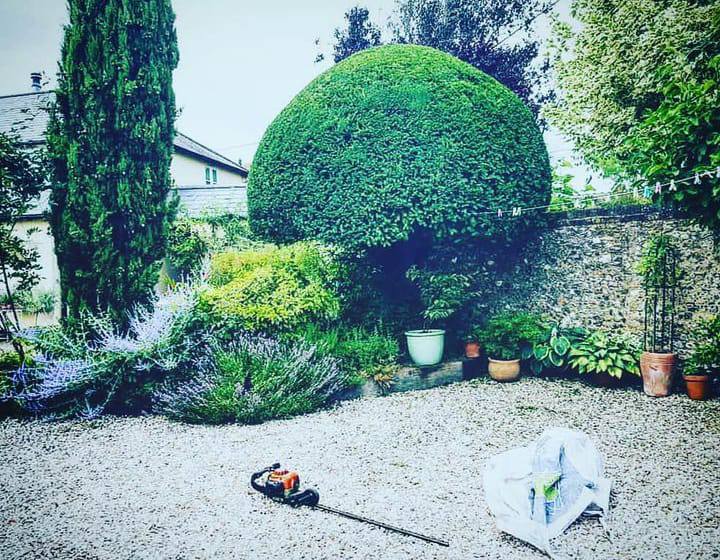 Tree Crowning Near Me
We cover all of Waterlooville and the local surrounding areas. If you searched for Crown Reduction near me and we came up, then we likely cover your area too. Our services are for domestic and commercial clients, so please reach out to us anytime to discuss how we can help you. We also offer a variety of other services, from tree felling to stump grinding so please do check out the rest of our website.
Here are a few other local areas that we work in. But if you don't see your area mentioned, then feel free to contact us anyway; chances are we'll be able to take care of your needs too!
Anthill Common
Boarhunt
Catherington
Clanfield
Denmead
Hoe Gate
Horndean
Hundred Acres
Newtown
North Boarhunt
Purbrook
Soberton Heath
Southwick
Wood End
Anthill Common
Boarhunt
Catherington
Clanfield
Denmead
Hoe Gate
Horndean
Hundred Acres
Newtown
North Boarhunt
Purbrook
Soberton Heath
Southwick
Wood End