Stump Grinding Waterlooville
Our Stump grinding service involves the removal of tree stumps from the ground using our specialised equipment. This can be a difficult and time-consuming process, but our professional stump cutting service can help you get the job done quickly and efficiently.
At its most basic level, stump grinding involves using specialised equipment to grind away at large tree stumps until they have been completely removed from the ground. This is typically done by attaching a sharp grinding disc to a machine called a stump grinder, which then uses high-powered spinning blades to remove wood fibers from the stump until it has been fully cut through.
If you need to remove a large or stubborn stump from your property, it's essential to work with a qualified professional who has experience with stump grinding techniques. The Tree Surgeon Waterlooville are experts and can assess the size and condition of your stump and recommend the best approach for removing it, whether that involves manual cutting with specialized tools or using heavy machinery like a stump grinder.
So if you're looking for the best stump cutting service in your area with the right tools and expertise, then we are here for you. Please call us anytime, and we'll arrange to get rid of those unsightly tree stumps!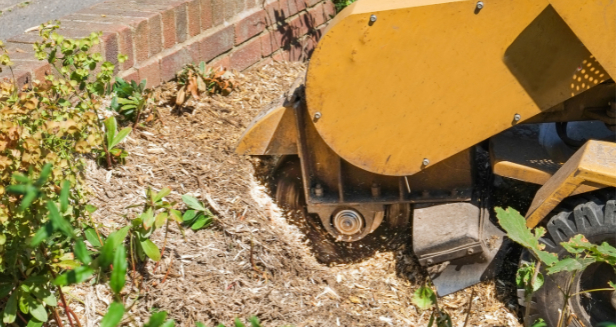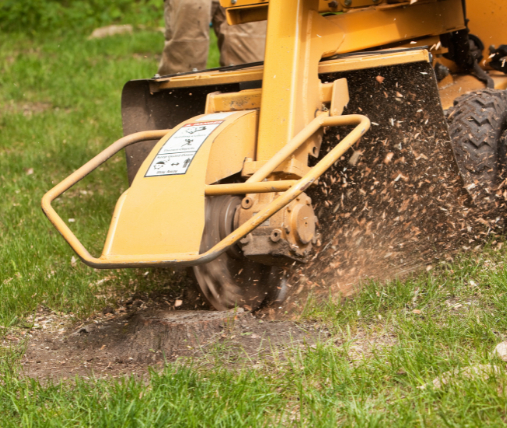 Stump Grinding Near Me
We cover all of Waterlooville and the local surrounding areas. If you searched for Stump Removal near me and we came up, then we likely cover your area too. Our services are for domestic and commercial clients, so please reach out to us anytime to discuss how we can help you. We can also take care of any other tree surgery, or hedge cutting needs you may have, so please do check out the rest of our website for more infomration.
Here are a few other local areas that we work in. But if you don't see your area mentioned, then feel free to contact us anyway; chances are we'll be able to take care of your needs too!
Anthill Common
Boarhunt
Catherington
Clanfield
Denmead
Hoe Gate
Horndean
Hundred Acres
Newtown
North Boarhunt
Purbrook
Soberton Heath
Southwick
Wood End
Anthill Common
Boarhunt
Catherington
Clanfield
Denmead
Hoe Gate
Horndean
Hundred Acres
Newtown
North Boarhunt
Purbrook
Soberton Heath
Southwick
Wood End